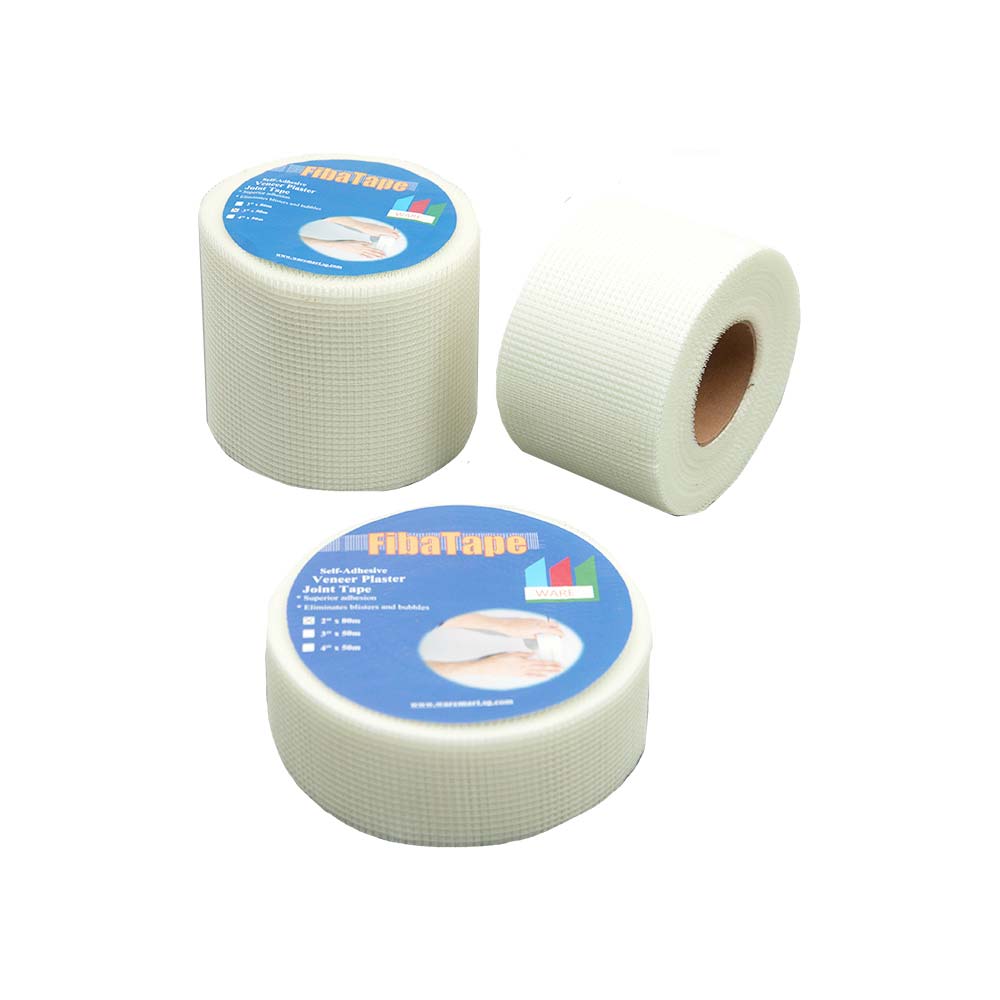 Dry Wall Joint Tape
Drywall joint woven mesh tape fibreglass used as backing material
and coated with water-based adhesive for gypsum board repair works.
It is extra strong gird of fiberglass and cut into different width and
length tape. It gives you the best sloution for the wall problems like
wall cracks, plasterboard joints, and wall holes and it is the ideal
material for dry wall and ceiling problems.
Applications :
It is widely used for finishing drywall repair cracks and joints or
seams of drywall, plasterboard and other surfaces. Gluing joints

drywall, particle board and other sheet materials for sizing cracks,
comers and joints of concrete surfaces for gluing the ground near the
door and window frames to walls.